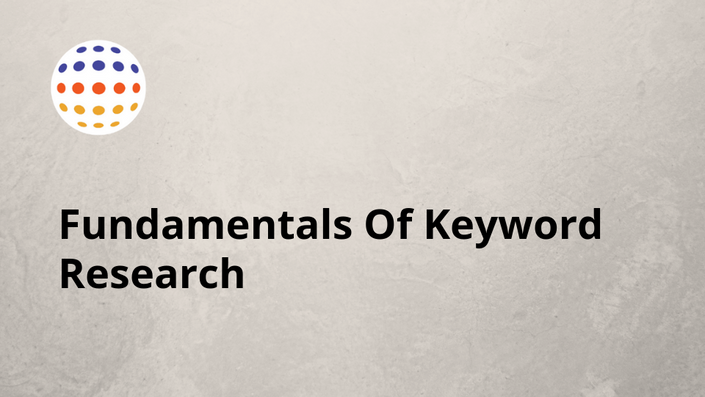 Fundamentals of Keyword Research
Learn the foundational skills and tools for Keyword Research for your SEO.
Recently Google severely limited the information reported by the "Keyword Suggestion" tool that has been included in their AdWords Keyword Planner. SEO and digital marketers were outraged and disappointed that information they relied on to make crucial decisions and plans had been effectively rendered useless by Google.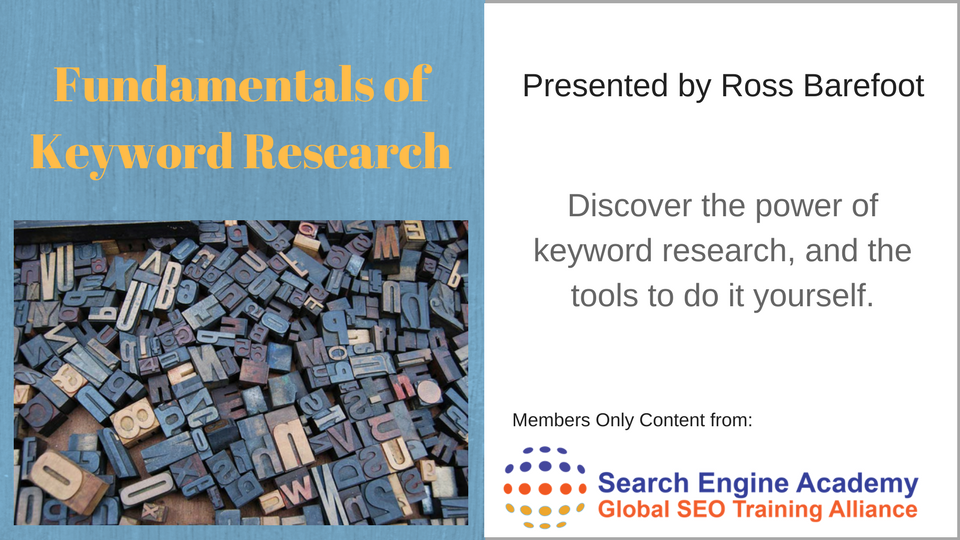 But never fear, SEO master trainer Ross Barefoot will show you some excellent workarounds that will allow you to get the data you need from the keyword planner.
The webinar will go beyond just showing you how to access data. Ross will also help you understand exactly how to use that data to guide your SEO and digital marketing efforts.
Here are some of the things we'll cover in this fast-paced webinar:
The one key thing that drives search engine algorithms (you've probably been ignoring it)
Why keywords are dead, but keywords are NOT dead (yeah, confusing, right?)
How to speak the lingo of keyword research (you want to finally understand those blog posts, right?)
That hack to get back the data Google has started obscuring (you want it back, don't you?)
Plus a step-by-step demo of a workflow process for organizing all that juicy data this research process will turn up – and making actionable sense out of it!
At the Search Engine Academy we understand that data by itself won't get you the results you want. If you want to attract the right visitors to your website, visitors who will become leads or sales, you need to apply a process called "Keyword Forensics" to your keyword research.
Keyword Forensics instruction was pioneered by Search Engine Academy founder John Alexander over a decade ago, and has been the most effective way to make sure you are aligning your website with what Google is trying to reward: websites that give visitors exactly what they want to find.
If you find this topic helpful, you may want access to all of our material. Each module is full of SEO goodness to help you get the results you want.
As a member, you get access to all the new content as it is added to the library.

$29/month
Instant access to all recorded mini-courses
$49/month
Basic membership, plus...
Submit websites for live monthly "Site Reviews"
Submit questions for monthly "Ask The Instructor" sessions
Private Facebook group access
10% discount on classroom training.
$149/month
Standard membership, plus...
Access to our digital training
30 minutes per month 1:1 mentoring
10% discount on our annual conference
20% discount on classroom training
Your Instructor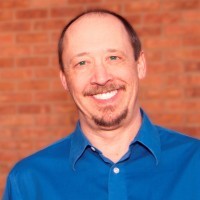 Ross Barefoot has 19 years of experience in website programming and development, and 13 years of experience in Search Engine Optimization and Marketing (SEO/SEM). Ross is a SEA Certified Master Level Instructor with the Search Engine Academy and serves on its board of directors and educational committee. Ross has been with Horizon Web Marketing since 2012 as chief SEO strategist and trainer, and in 2014 took on the role of CTO. Ross uses his industry expertise to set client strategies, troubleshoot difficult SEO issues, and keep our staff trained and up to date on cutting-edge SEO techniques so we deliver the best possible results for our clients.