Who doesn't use Google Analytics to track their website traffic? It's one of the best free resources available to business owners, webmasters, and SEO consultants. And that makes it all the more distressing that spammers have decided to target it. The problem is, they are succeeding in injecting all sorts of junk into millions of Analytics accounts making the data far less accurate, and giving a false picture to the people depending on that data.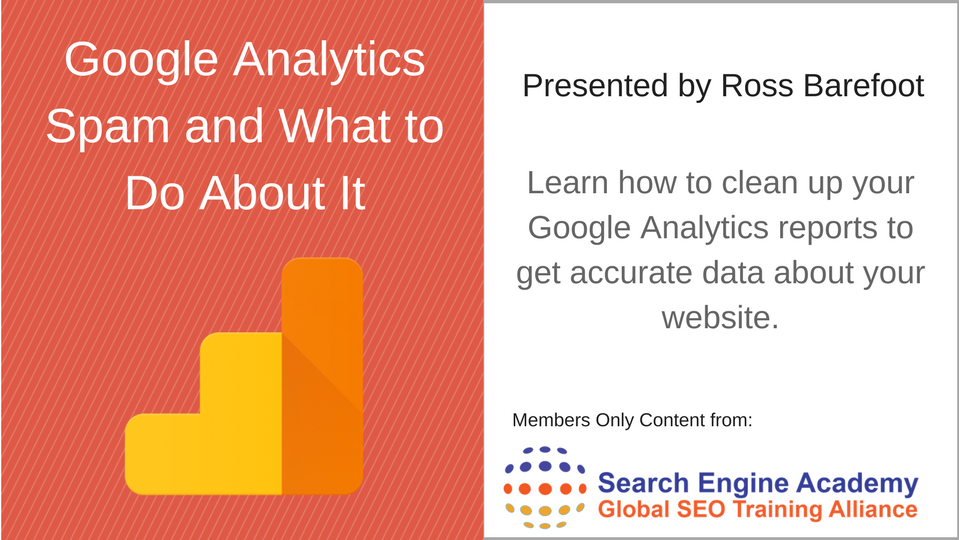 If you've ever opened up your Google Analytics reporting to see crazy a website like "free-seo-buttons.info" sending you tons of traffic, or a bunch of visits to a strange page that doesn't exist, or visitors using "languages" that seem to recommend certain political candidates, you know what we're talking about.
In this 2 part mini-course, SEO trainer Ross Barefoot will be showing you how to identify and deal with Spam in your Google Analytics accounts.
This mini-course is great for beginners and advanced users alike. Ross will cover some quick ways that even GA novices can use to get the spam out of your reports, as well as more advanced strategies for keeping spam from causing problems in the future.