Why have so many savvy companies diverted money from print, radio, and television to advertising with the word's number 1 search engine?
Is there some secret to making Google Advertising work for smaller companies?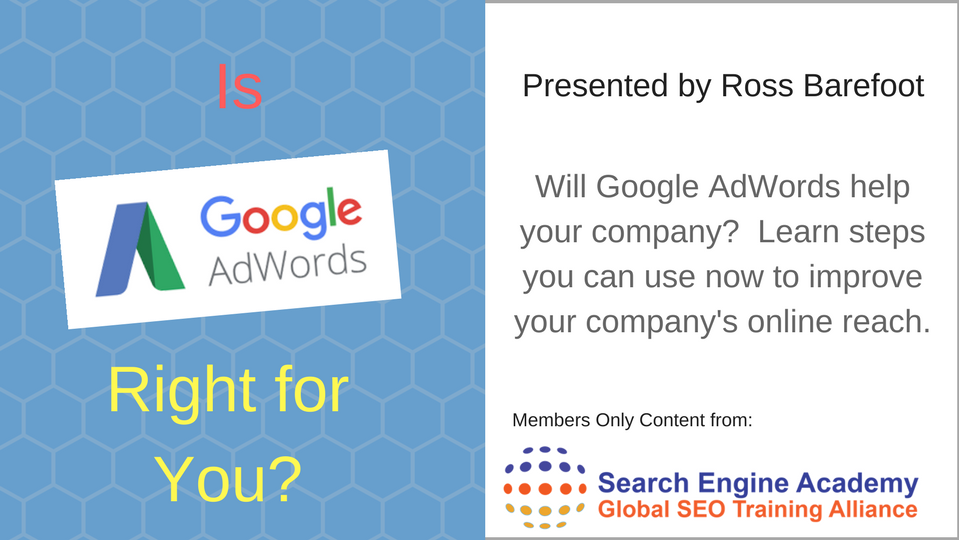 Do you need professional help to make a decision?
We have designed this webinar to show you a process to get answers to those questions.
In this 1-hour webinar, you will learn:
• How Google advertising can help you distribute your marketing message across the Internet
• What is covered by Google's powerful and feature-packed AdWords program
• How to evaluate your market niche, your product or service, and your website to see if Google AdWords would be helpful, or just a waste of time and money
Whether or not you need Google AdWords, you will learn steps you can take tomorrow to improve your company's online reach.