As soon as you start reading about SEO you run into the crucial HTML title tag. Even SEO beginners know that the title tag is the single most important page element when it comes to creating relevancy for your web page and the best possible rankings for your important keywords.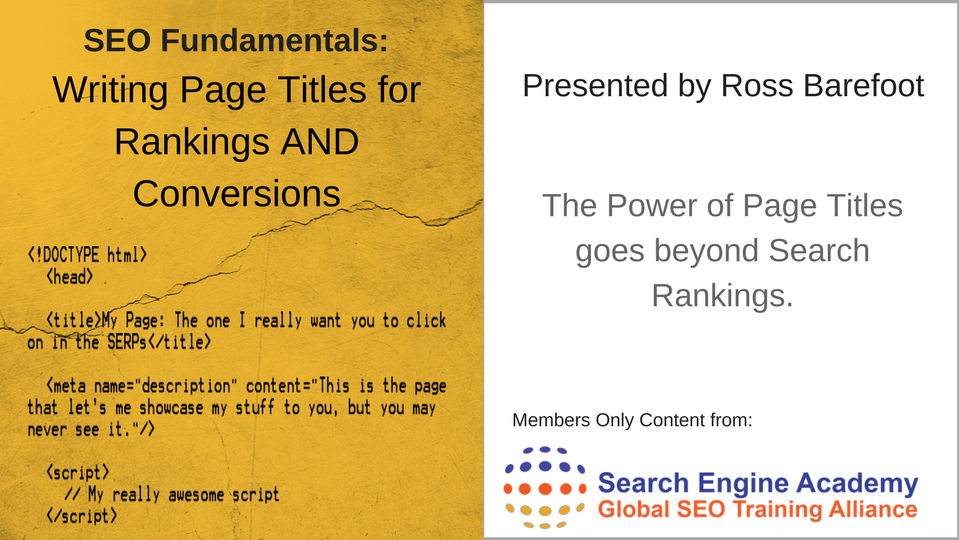 But there's far more to a title tag than just filling it with keywords. Did you know, for example, that a carefully crafted title tag can actually improve your conversions dramatically?
In this mini-course SEO trainer, Ross Barefoot will reveal some of the secrets to Title tag optimization that are taught in the Search Engine Academy's 5-day, SEO Complete workshop.
You will learn:
Why title tags occupy such an important role in SEO
What are the 3 crucial elements to include in every title tag you write
Why it's impossible to define an exact character count limit for title tags
The 2 critical places your title tag will appear to website visitors
The awesome free tool that you can use to quickly inventory all the title tags on your website, and discover hidden title tag problems
How to set title tags in WordPress