More people than ever have heard the acronym "SEO," but that doesn't mean they understand it.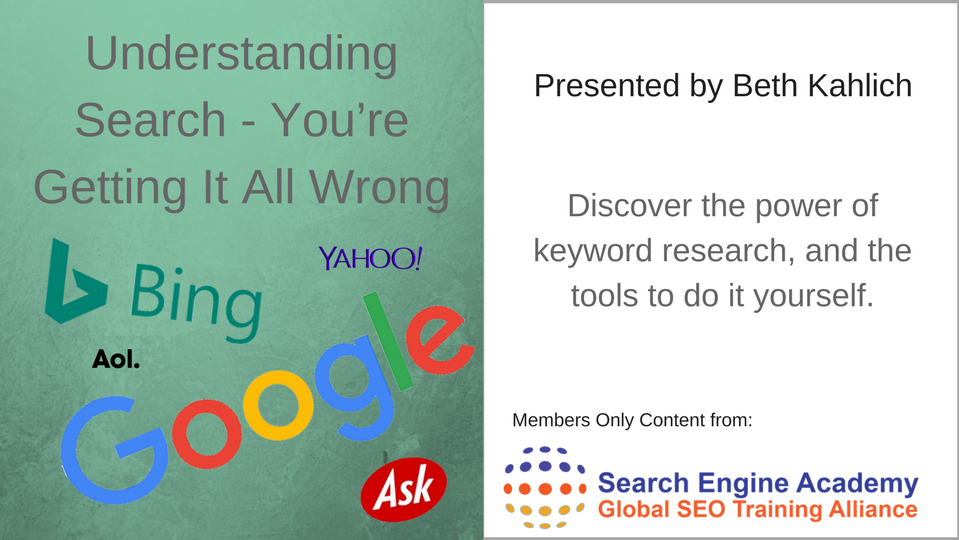 True, even Forbes runs articles about SEO, but at the Search Engine Academy we still see persistent myths, falsehoods, and misunderstandings that can torpedo the efforts of would-be SEO practitioners: amateurs and professionals alike.

In this Webinar certified Master SEO trainer Beth Kahlich revisits some of the fundamentals of search and search optimization, accounting for the latest changes at Google and trends in marketing and technology.

This webinar is a must-view introduction and a welcome refresher about what you need to pay attention to, and, more importantly, what you can safely ignore.